How Do I Send SMS?
Sending SMS on SMS UR WAY platform is easy. Simply follow the steps below: Make sure that you have enough SMS credit in your account. 160 characters constitute 1-page.
Log into your account with your username and password
2. Click on Send SMS Campaign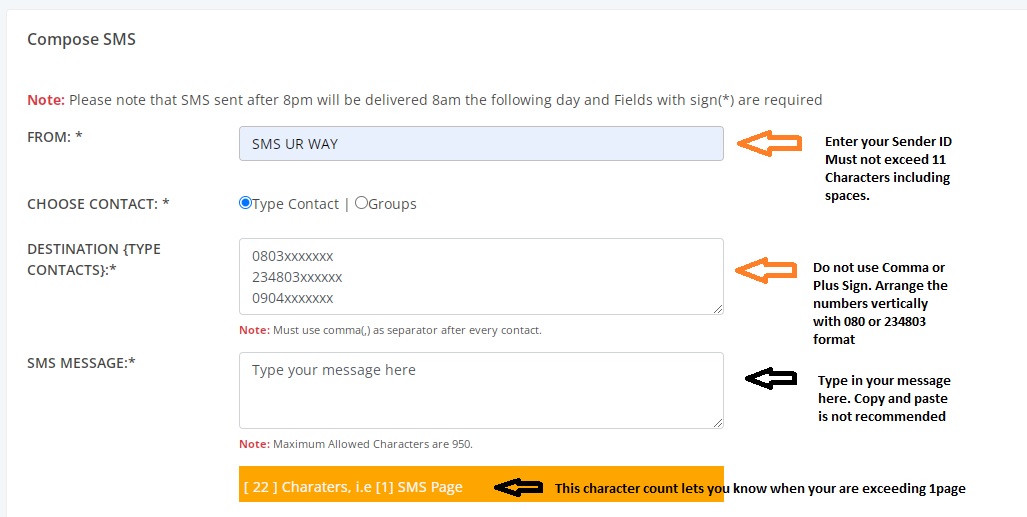 3. Fill in your details as shown in the screenshot above. You can copy your numbers from notepad and paste in the destination field. Make sure that the numbers are pasted vertically without commas or plus sign.
4. Click SEND and wait for 15 minutes before checking your SMS delivery report.
Note: This SMS platform sends SMS using promotional gateway. It does not deliver to DND (Do Not Disturb) subscribed numbers. To send to DND numbers, click here to sign up